Mystery: Not the Magic Panto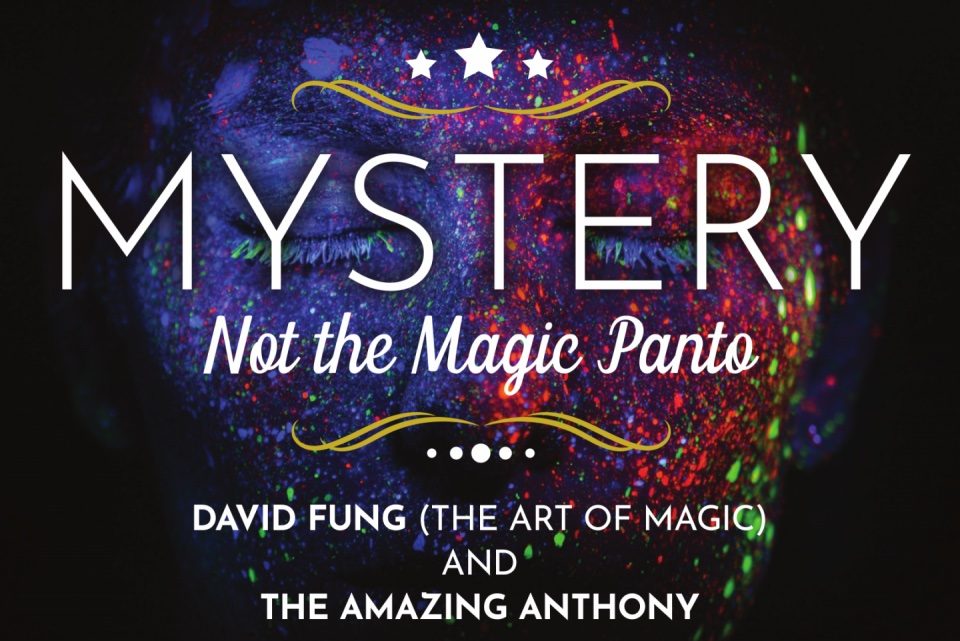 After his sell-out show The Stabbed Card, David returns to the Maddermarket Theatre this December, for Mystery: Not the Magic Panto!
Christmas is a magical time. So join us to discover contemporary magic and mind reading, and be entertained by two locally based Stars of Magic.
David Fung (The Art of Magic) will enthral, entrance and inspire you with his close-up magic. The Amazing Anthony will read your minds (but nothing too personal!), and provide Astonishing Manifestations of Mystery.
Tickets are selling fast, so get them before they disappear!
Location: The Maddermarket Theatre, Norwich
Date: 20-21 December 2019
Time: 7.30pm
Tickets: £11.50 available from https://maddermarket.co.uk/event/mystery/