Magic Consulting: Beauty and the Beast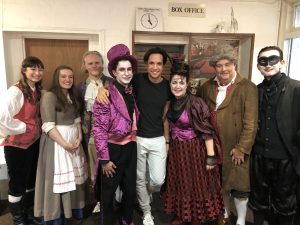 David cast a spell of magic consulting on this year's Maddermarket Theatre production of Beauty and the Beast.
Last year David had a magical appearance in James and the Giant Peach at The Maddermarket Theatre during the Christmas production. This year he co-produced his own magic show, Mystery: Not the Magic Panto and couldn't perform. So he consulted on the illusion-related aspects of the show and taught Mr Pink (played by Paul Ellingford) some amazing magic.
The production continues right up until the end of the year, with limited tickets remaining, so get them before they go:
Location: The Maddermarket Theatre
Date: 14 – 31 December 2019
Time: 2.30pm/7.00pm
Tickets: £10/£15 available from the Maddermarket Theatre Box Office